Note: You may need to click on Great Day Ministry or The Aboite Independent (above) to update the page of your choosing.
---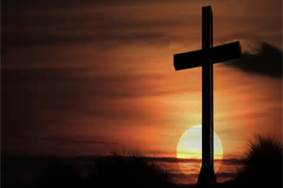 "Great Day" Wednesday 09/27/2023
To open or download this program click Great Day 09-27-23 Wednesday 2.50 and select 'Save Link'.
"Great Day Presents" Week of 09/24/2023
To open or download this program click Great Day Presents i09-24-23J 57.39M and select 'Save Link'.
The Chapel Quotes
"Stormy seasons can actually turn into growth spurts in our spiritual walk. There's a God that wants to energize us, but we've got to put in some energy to experience a growth spurt. Jesus Christ died and rose from the dead so that we could be justified and sanctified, freed from the power and penalty of sin. The majority of people grow most in their faith when going through pivotal circumstances and seasons of trials. We live in a fallen world where people make very bad mistakes, and sometimes we are the victims of them or masterminds of them, bringing us to a crisis of faith. When we are justified in faith we have peace with our Lord through Jesus Christ."
"No matter what we go through, our standing with God is good. Since we have peace with God, stormy seasons are not God's punishment on His children but opportunities to produce. Character means trusted integrity to value the delayed rewards of obedience rather than the immediate rewards of sin. Glorification is when we're finally free from the presence of sin in our lives. Stormy seasons are best navigated by being reminded of God's faithfulness and His love. A stormy season is the exact right time to turn to God instead of turning away."
To access complete messages from The Chapel click http://www.thechapel.net to go to The Chapel website.
"Christian Stylings In Ivory" by composer-musician Don Krueger
To hear the complete 15-minute program click > on the sound bar ABOVE.
To open or download this program click on Stylings 092423 and select 'Save Link'.
Devotion 09/24/2023
Our Devotion: "Great Responsibility" by Stephanie Warner, a professional writing major at Taylor University and a freelance writer for Church Libraries, Christian Book Previews, and WBCL radio
"With great power comes great responsibility" is the advice Uncle Ben gives to Peter Parker. Being Spiderman, Peter takes this wisdom to the next level. Even in the face of great adversity, he does not back down. He rises to his identity and to the responsibility it gives him as a superhero. He defends the helpless and restores hope to the fearful.
As followers of Christ, we are called to rise to our identity in Him. 2 Corinthians 5:15 reads, "And He died for all, that those who live should no longer live for themselves but for Him who died for them and was raised again." Through the great price Jesus paid to reclaim us from our sin, we have been raised to live in Him.
When Peter Parker chooses to embrace his identity as Spiderman, he decides that living an ordinary life is not an option.  When we choose to embrace our identity as Christians, we, too, decide that living an ordinary life is not acceptable. How are you rising to your identity?
Book Review 09/20/2023
This Book Review is by Corrine Hills, a professional writing major at Taylor University and a frequent reviewer for Church Libraries.
PURE PLEASURE
by Gary Thomas
Zondervan, 978-0-310-29080-3, PB, 238 pages, $14.99
Has the church's pursuit of discipline damaged the way Christians respond to God's gift of pleasure?  Gary Thomas considers this question wisely and cautiously. Drawing on his experience as founder of the Center for Evangelical Spirituality and his work as a leader in his church, he suggests that Christians today tend to focus so heavily on duty, they forget about God's pleasure. Thomas gives biblically sound principles for viewing pleasure as a restorative agent that can make sin less attractive. Singing, working together, displaying love, enjoying a hobby, traveling to scenic locales—life can be filled with God-honoring pleasures.
Thomas is very much aware of the controversial nature of this topic; he calmly makes a case for righteous pleasure while thoroughly addressing objections.  He balances biblical research with illuminating stories in order to explore this topic fully and clearly. At the end of the book, there are questions for discussion and reflection.
Review used by permission of Evangelical Church Library Association (ECLA)
To open or download this program click Grainger-English Waltz-Martin Jones, Piano and select 'Save Link'.
Comments?
Request the daily program by e-mail?
Contact:  greatdayministry@aol.com
Web Page Design by James C. Hoffmann